The idea behind this CD digipack, created using
Photoshop
, was to reflect the personality of the artist Kate Reyes. A central theme showcasing the artist with Los Angeles was carried throughout, as well as colours choices from the artist of blue, pink and purple. The entire presentation was for a vibrant, exciting and somewhat abstract mood.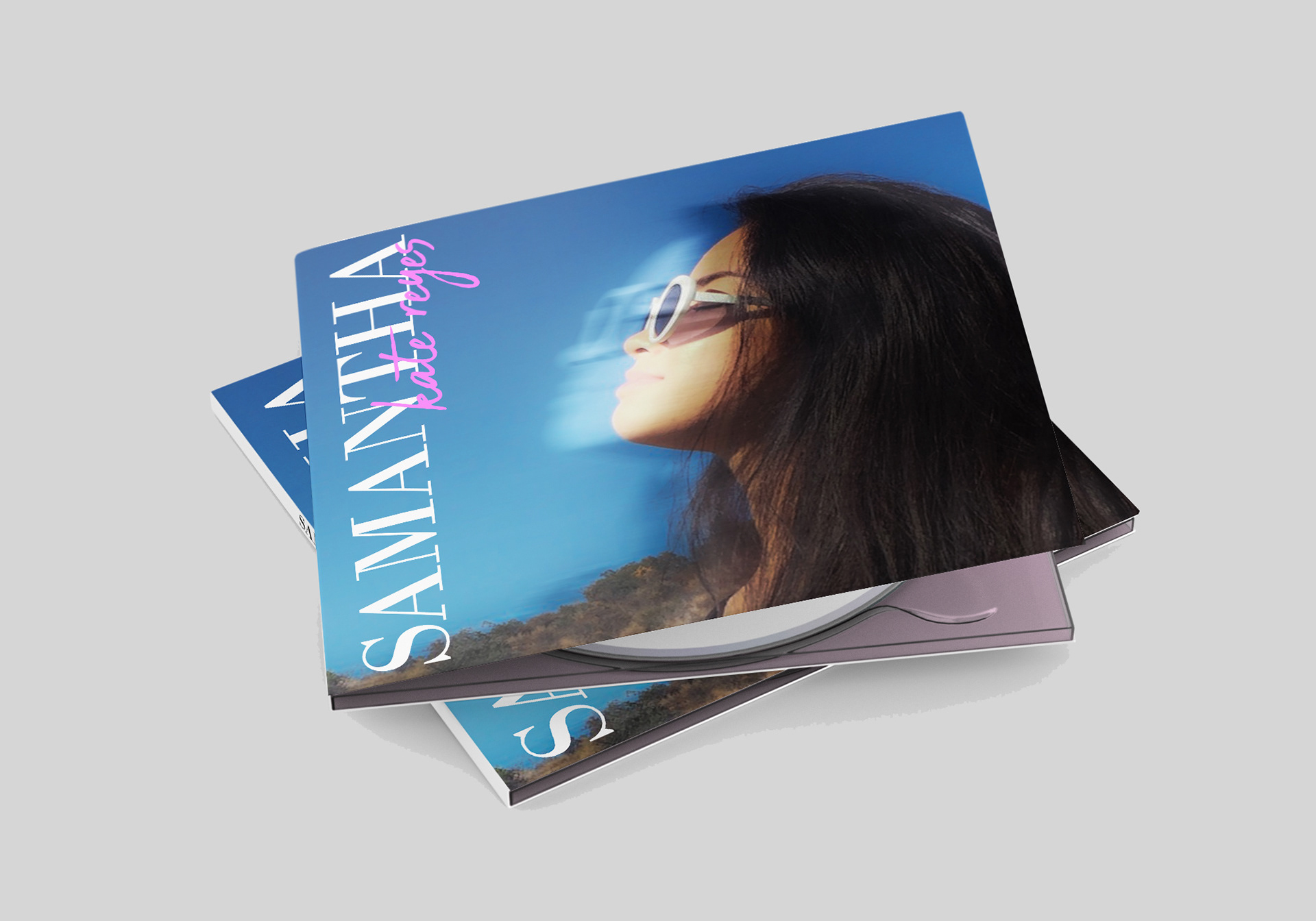 The CD cover features the "Samantha" title in Bodoni font, and the artist's name "Kate Reyes" in Abruget. The idea of the blurred face was an abstract way of revealing the extrovert nature of the artist. The Los Angeles theme is present here for the background, and will continue to be seen throughout the package.

The image used on the left side of the open digipack contains elements from
Photoshop
. Kate was traced out using a layer mask, with repeats of the trace blurred and opacity lowered to create a "fade" look. The background has an overlay of a blue to purple to pink gradient. On the disc is a flower similar to a tattoo Kate has, and features the same shade of pink as the gradient from the left side.
The back cover uses the Gaussian blur effect from
Photoshop
for the Los Angeles skyline backdrop to keep the focus on Kate and the song titles in the foreground. When folded down flat, the entirety of the spread is to show the two different sides of Kate: the introvert and the extrovert.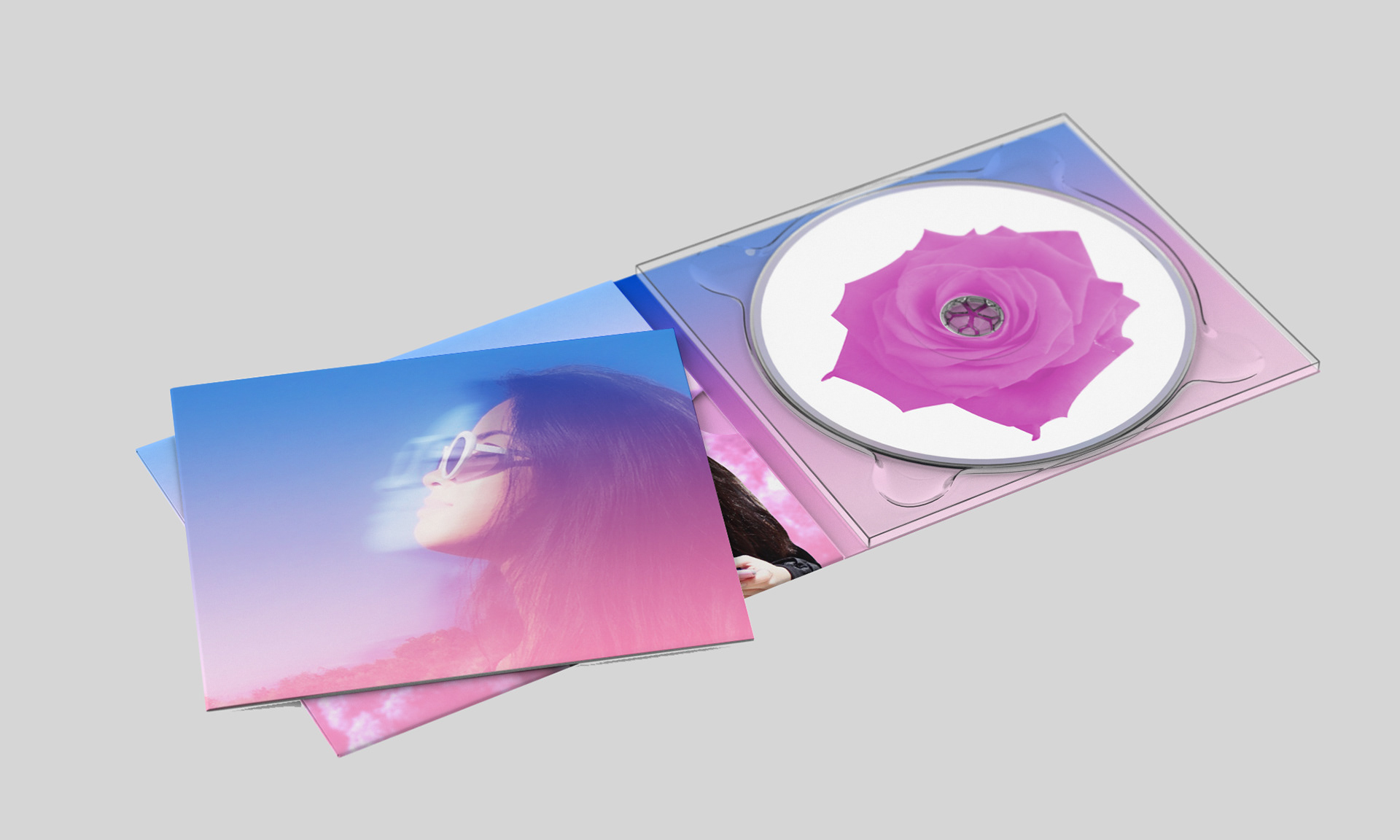 The inside booklet has the same image as the front cover, but featuring a gradient overlay. This was done to keep the theme for the inside having a blue to purple to pink gradient.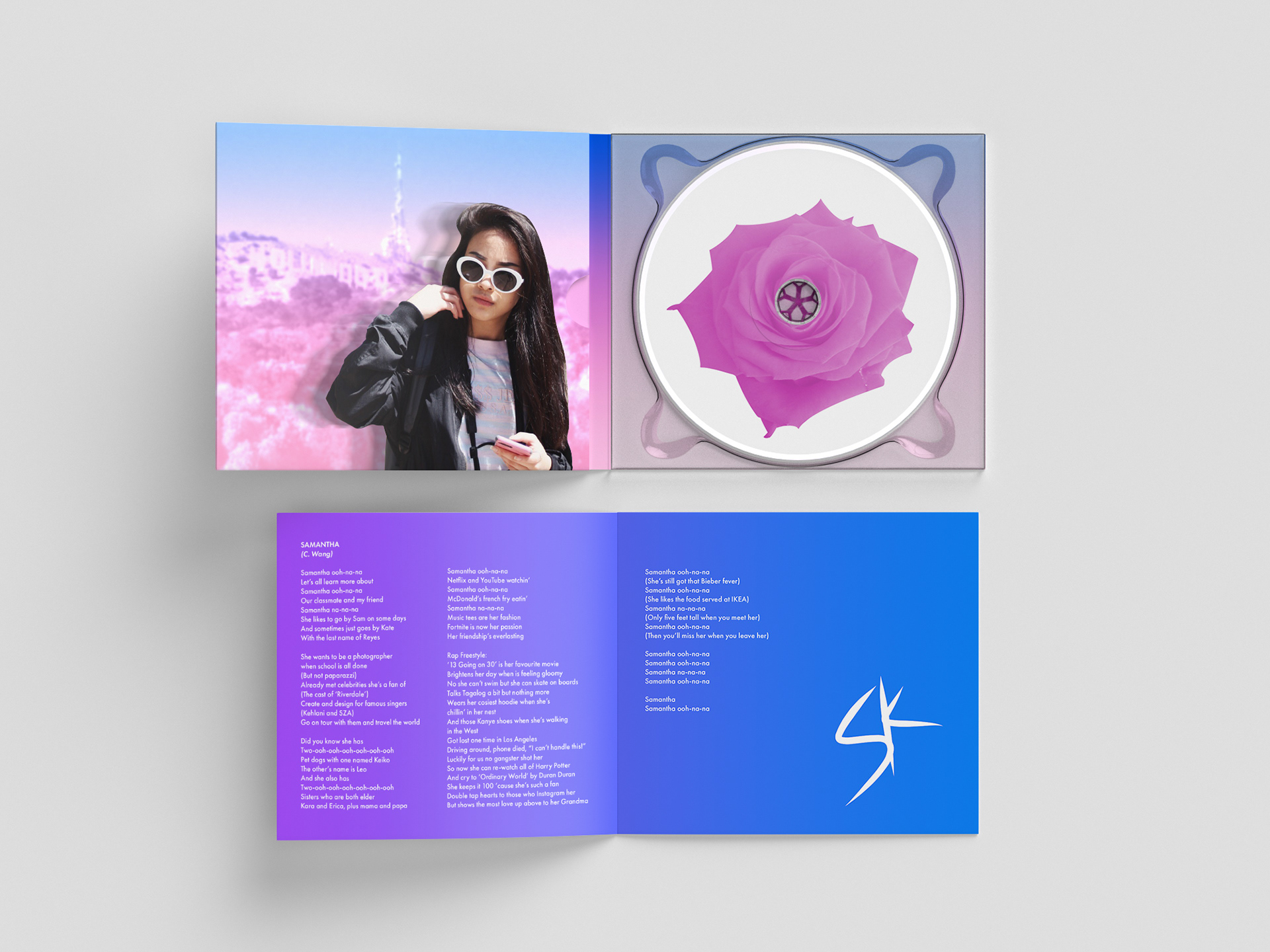 The inside booklet contained in the digipack features song lyrics, as well as the SK signature logo of the artist on the final page. The gradient uses the purple and blue seen throughout the package.