A magazine was created from the online blog AMBY (A Music Blog, Yea?) for both print and online using
Photoshop
and
InDesign
. A portion of a video interview with cover superstar Taya Valkyrie was transcribed and turned into an interview article. A feature about brain supplements was taken directly from the blog, but given a layout with images and headings. Formatting for the online phone version was a slight challenge because of scaling, as well as trying to keep content with an easy to read layout. The overall look was to be reminiscent of magazines Pro Wrestling Illustrated and Alternative Press.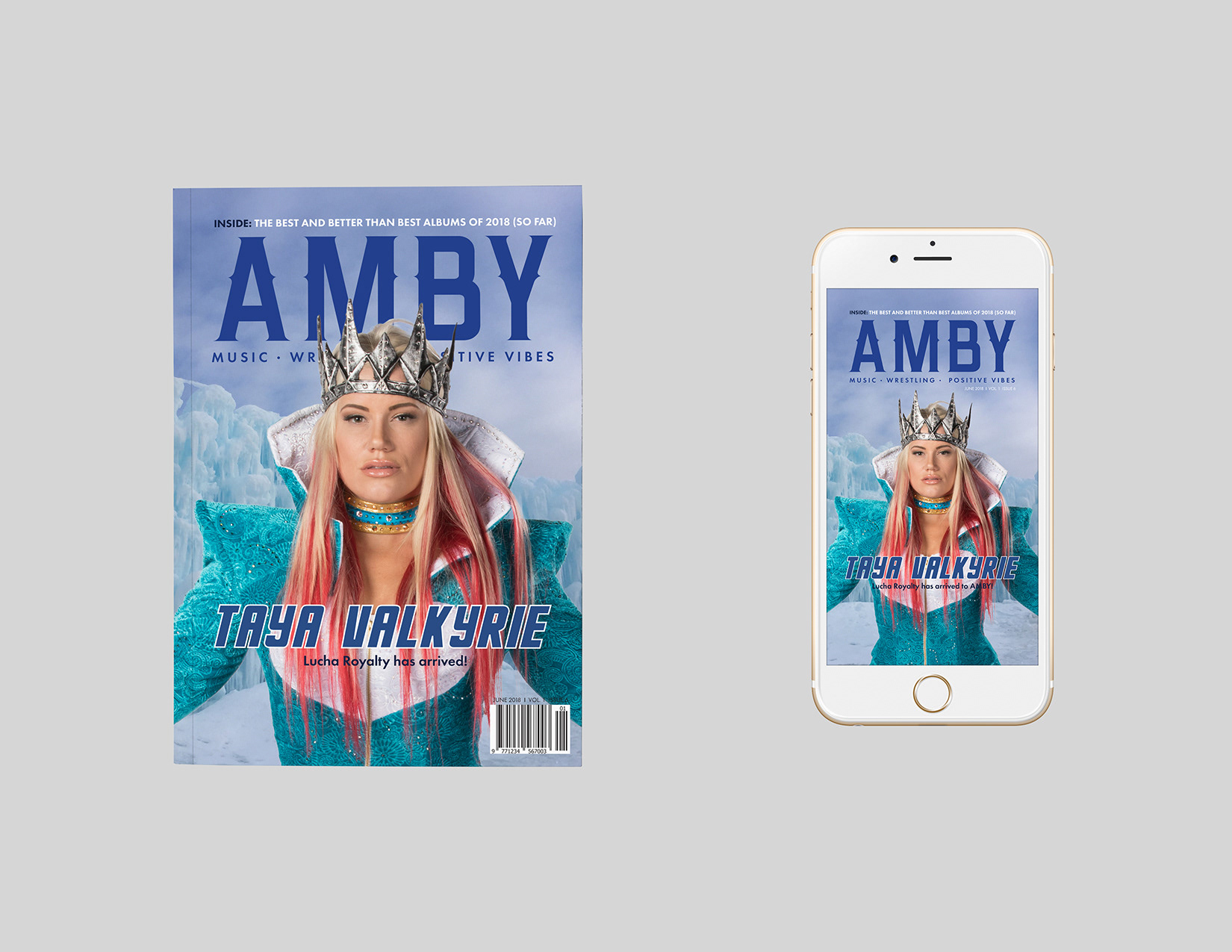 For the front cover, the overall look was to be appropriate to the cover superstar, Taya Valkyrie, and her "Lucha Royalty" persona. Ice and cold colours were used to reflect a "Queen of the North" theme since Valkyrie is from Canada, and was done as foreshadow for the article inside.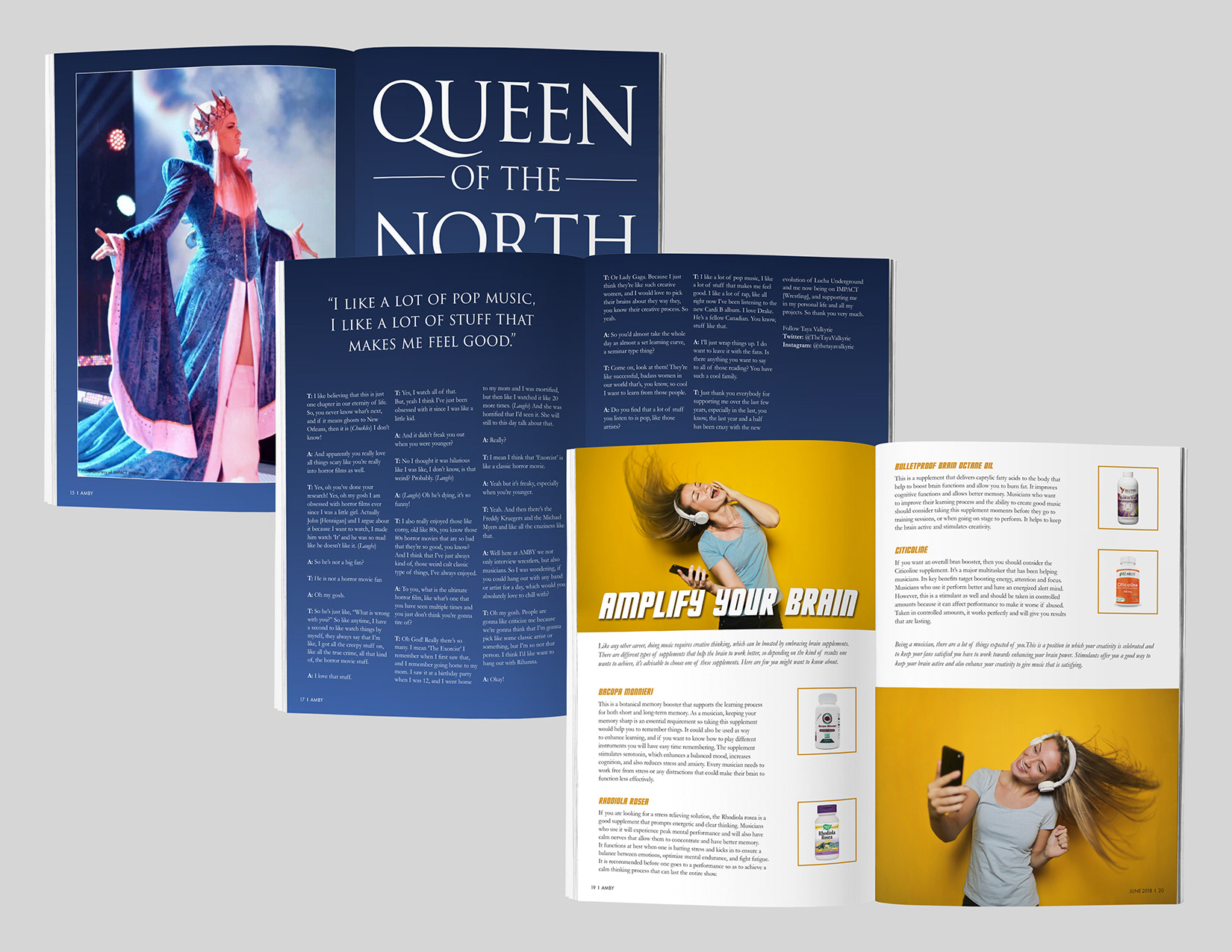 Layouts were chosen to be varied depending on the content. For more text heavy content, the focus was on typography and keeping the reader engaged. Articles which contained more images had a focus of balancing the text with the various pictures. Throughout the entire magazine, body text used the Garamond font.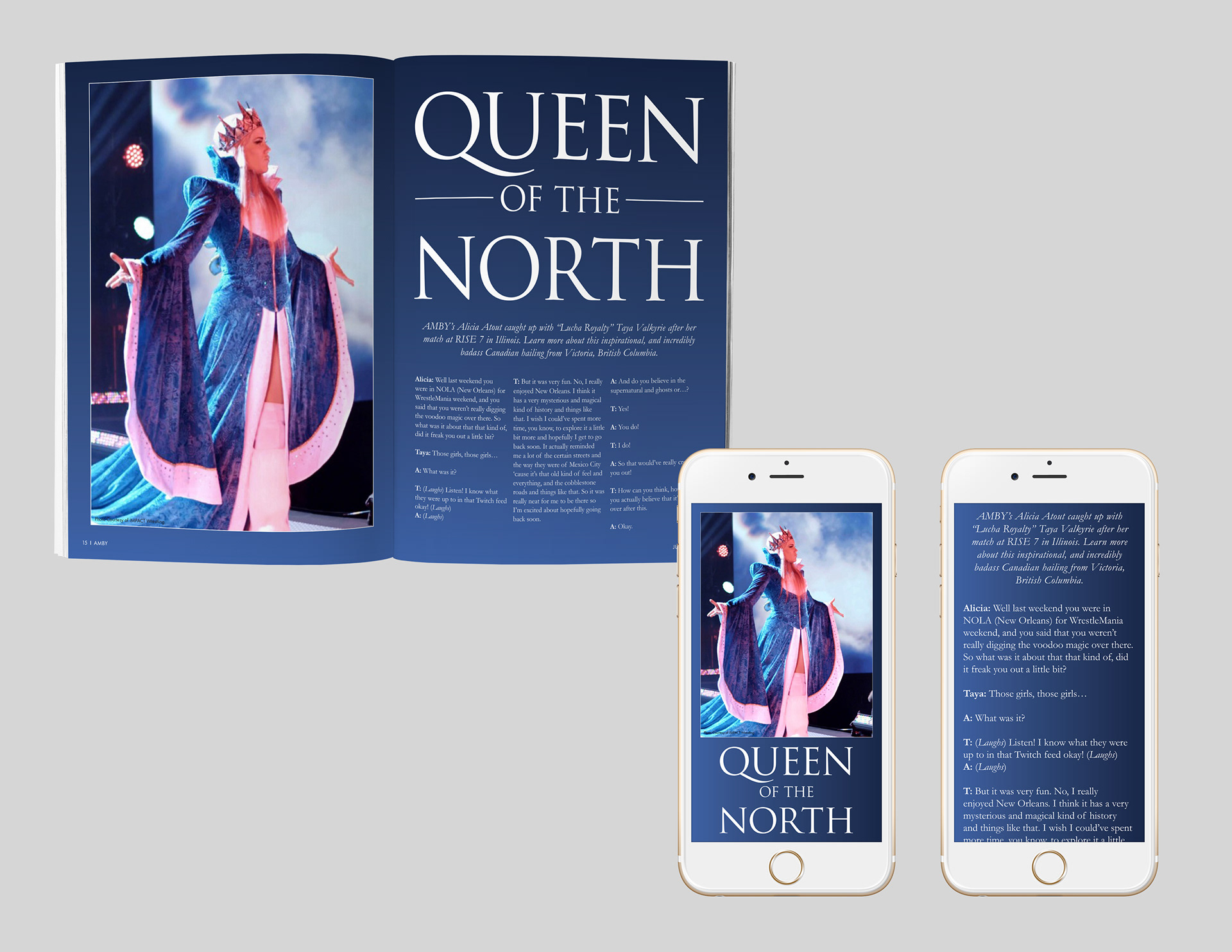 A gradient of darker shades of blue was used as the backdrop in keeping with the "cold" theme from the cover. The article title of "Queen of the North" uses the Trajan Pro font to be similar to the font used for "Game of Thrones" and other properties. With a darker backdrop, white was chosen as the title and text colour for legibility. The choice was made to have a full page image in a frame on its own for the print version to create a large presence with the large size of the title.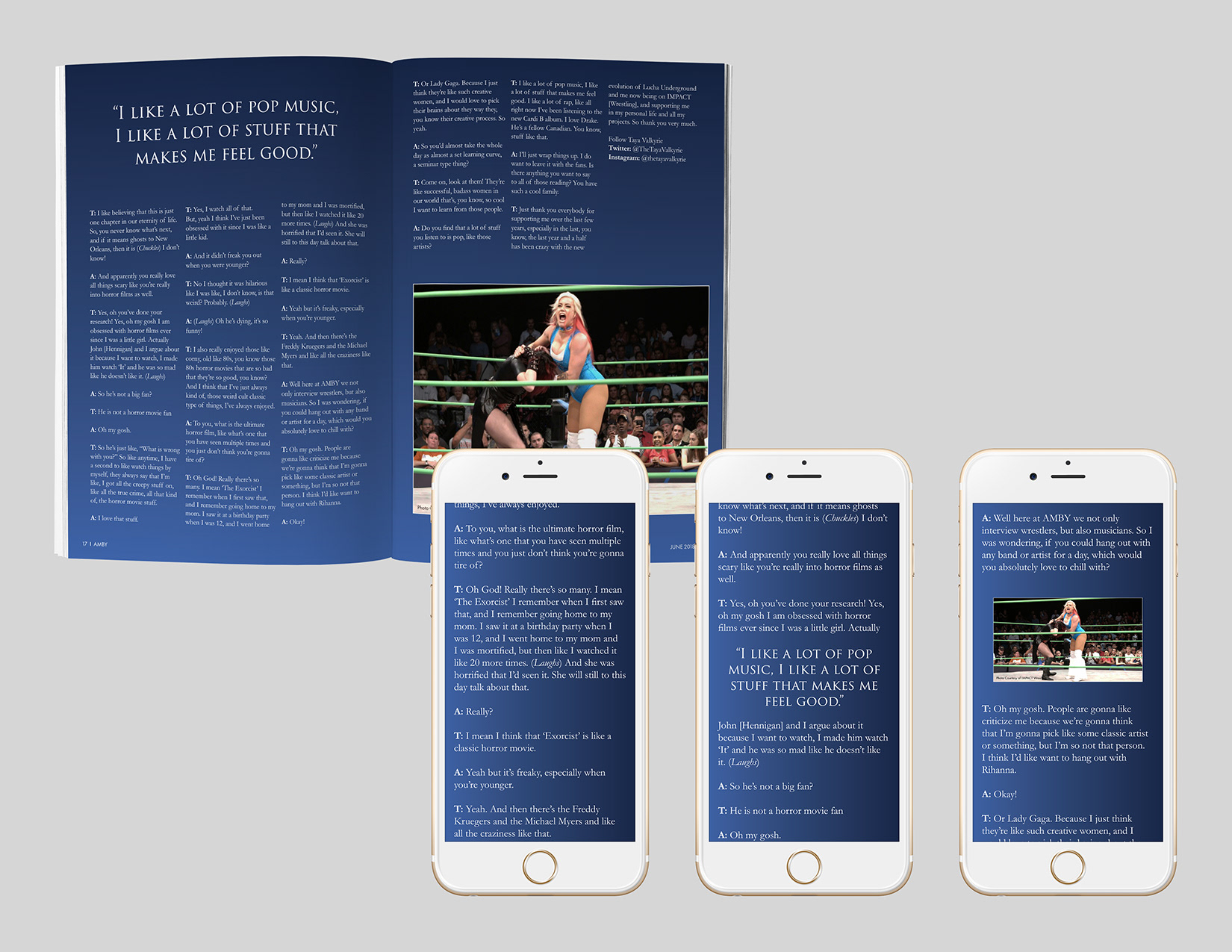 The same gradient was kept from the first half of the article for the backdrop, as well as the white text colour. A pull quote, in the same Trajan Pro font as the title, was utilized to make the layout more interesting, especially for the online version. The image used only occupies half of a print page, allowing the article to conclude into it. For the online version, however, the image is placed inside the article and is used as a break from all the text.

Since the brain supplements article had a larger focus on products and would utilize more images, text was not a major focus. The font for the article title and product headings was He's Dead Jim, which was also used for the front cover. Using black text on a white backdrop allowed the reader to be attracted more to the stimulating yellow/gold colour prominent on the images and product headings. The print version allowed for the articles and images to create a sense of balance for the two-page spread, having equal spacing occupied between the two. However, the online version could not achieve that same result because of the vertical scrolling mechanic, and therefore was arranged to be somewhat in blocks once product images were at the top of the screen.